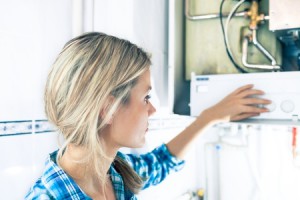 Is your property warm enough? Are you spending too much money on heating? Are you thinking about updating your current boiler, but not sure which one to chooses? Does your boiler need servicing or do you need your heating repaired quickly?
We can help you solve these problems or any problem you have with your heating system, quickly and cost effectively with our Fully Certified Gas Safety, Manchester based, gas boiler and central heating service.
Emergency Boiler Repair from Just £69
If your central heating boiler has unfortunately broken down, you can rely on our Manchester Emergency Boiler Repair Service to provide you with an expert rapid response to get your boiler quickly back in full working order. All you need to do is call 07957 152 551.
We'll send one of our Gas Safe registered boiler engineers to your home who will carry out a diagnostic check to identify the fault. In most instances they will be able to fix the problem on the spot, without the need for a second visit.
If a second visit is required it means that a major part of the boiler has failed. Our heating engineer will give you a fixed price for the full repair so you'll know exactly where you stand.
Once they have completed the repair they will undertake a complete safety check of your central heating system, and to ensure it is operating cost efficiently. On completion they'll also give you a Gas Safety Check Certificate for your peace of mind and records.
Our heating engineers are trained to repair and service all types of gas boilers currently available in the UK: conventional boilers, back boilers, system boilers, combination boilers and condensing boilers irrespective of the manufacturer.
All of our Manchester emergency boiler repairs come with a full 12-month warranty.
Could You Save Money with a New Boiler?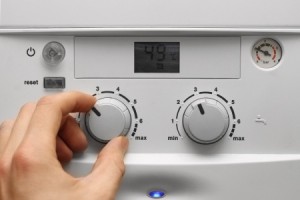 We offer the very latest gas boilers and heating products. We're qualified to give you unbiased advice on the best heating equipment for you and your property that will keep you warm and save you money.
If your Gas Boiler was installed before 2007, then it's most likely to be less fuel efficient than the current A rated gas boilers. This means for every £1 you're spending on heating your property you may wasting around £0.20.
Also, older boilers are more costly to maintain and repair than the newer gas boilers. Most new gas boilers come with five years warranty, which includes spare parts and labour.
If you think your boiler might need to be upgraded, take advantage of our Free Boiler Inspection Report, where one of our specialist heating engineers will visit your property and identify the age and fuel efficiency of your current gas boiler.
If our engineer believes you could save money and make a return on investing in a new boiler, he will discuss with you the best types of boiler to suit your property and your life style. He'll then arrange for a fixed price quotation along with a copy of our 7-year boiler upgrade manufacturer's backed guarantee, which includes all parts and labour.
To arrange your Free central heating boiler inspection report simply call 0161 242 4930
Central Heating Boiler Annual Servicing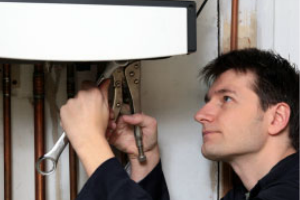 All central heating boiler manufacturers, the Health & Safety Executive, and insurance companies highly recommend you have your central heating boiler serviced annually by a registered Gas Safety heating engineer.
Without a proper annual central heating boiler service:
You could be putting your life and those of your family at risk.
Your property may not be as warm as it should be.
Your fuel costs may be considerably higher.
The service life of your boiler could be dramatically reduced.
Your boiler may breakdown more frequently.
You'll receive a Gas Safety Certificate after your annual service for your records and if you're selling your house you can show it to prospective buyers.