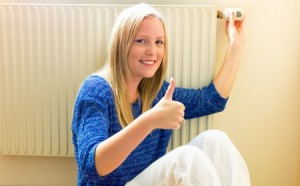 If you are looking to install a new central heating system or upgrade your current one, please take full advantage of our FREE Central Heating Health Check by simply calling 0161 241 4930.
We will arrange for one of our central heating specialists to visit you. They will give your expert advice, taking into account your type of property, lifestyle and budget on the best system to install or the best way to upgrade your current central heating system, so it's fuel efficient and saves you money.
Once they've completed this survey they will provide you with a three month fixed price, no obligation quotation, which will fully cover all of the work required. There will be no extras or hidden costs.
Gas Central Heating Manchester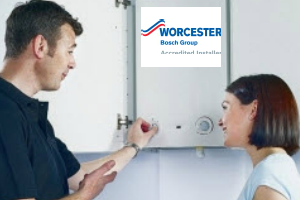 We are Manchester's accredited installer of Worcester Bosch gas central heating boilers. The Worcester Bosch Group based in Warndon, Worcester is the UK's leading and award winning gas boiler manufacturer.
In 2011 they were awarded the Which? Best Buy Accreditation for their Gas central heating boiler range and are recommended by the Energy Saving Trust (EST).
In the UK gas central heating is the most common form of heating in domestic dwellings and therefore there are a wide range of boilers available from system and cylinders to combination boilers as well as under floor central heating systems.
High efficiency gas condensing boilers are the most fuel efficient heating boilers currently available.
They recover the largest amount of waste heat that would normally escape from the boiler flue. Most convert 90% of the fuel they use into heat compared to conventional boilers around 78%.
We are qualified to supply, install and service the full range of gas boilers available in the UK. Our heating expert will give you impartial advice as to the best boilers for your central heating, when they undertake your free, no obligation central heating survey.
Under Floor Central Heating. Ideal for Allergy Sufferers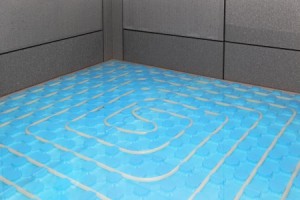 Under floor central heating is becoming more popular in new builds and updating existing homes. Under floor heating is highly efficient and delivers heat energy evenly throughout each room using a combination of radiant energy and heat conduction. This eliminates the need for radiators allowing unrestricted layout within the room.
Under floor central heating provides maximum warmth around the feet whereas traditional radiators the maximum warmth is at ceiling height.
There are additional health benefits with under floor central heating particularly for those who suffer from breathing problems, because unlike traditional radiators which rely on convection, the amount of dust circulated will be considerably less – providing cleaner air and reduced risk of house mites.
Heating and Electrical Homecare is registered to fit under floor central heating systems and are an accredited installer for the Worcester Bosch Greenfloor System.
Free Central Heating Advice
For free, unbiased and friendly central heating advice or for a fixed price quotation, with no hidden extras, simply call 0161 241 4940 today.